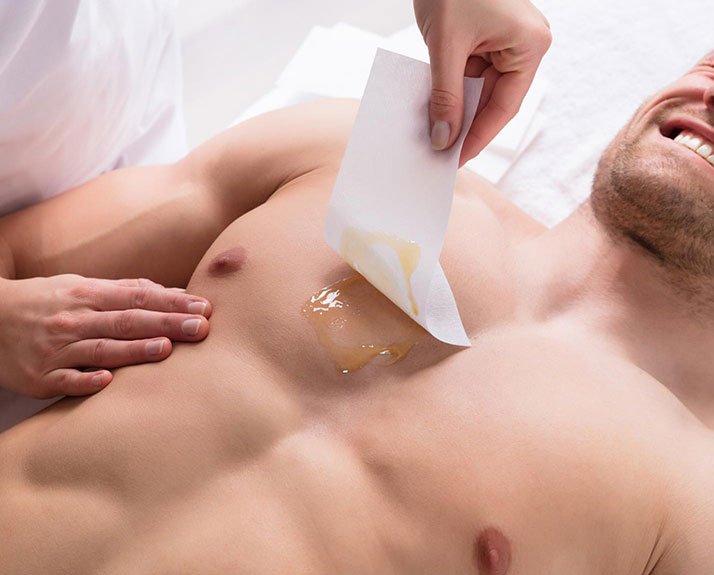 Body Waxing
Waxing is a safe and reliable way of removing body hair. You can keep that unwanted body hair away for as long as 4-6 weeks. Regular waxing will make your skin glow with radiance, feeling smooth and clean.
Benefits:-
Smooth and even skin. One of the best benefits of waxing is that your skin will feel smooth and even. When waxing, you not only remove unwanted hair—you also wax away any dry and dead skin cells in the process!
No razor cuts or burns. With waxing, there is no risk to any cuts that can leave you with scars. This is good news, especially for those who have skin that is susceptible to discoloration due to even the slightest cut.
Stubble free skin – Waxing removes unwanted hair completely from its roots. Shaving, on the other hand, often results in stubbles, leaving your skin feeling rough and abrasive.
Slow hair regrowth. After waxing, the regrowth of your hair is slow, often taking about 4 to 6 weeks. Many have found out that their hair became finer too.
Talk to us to find out more. Call: (+65) 63376858 / Whatsapp : (+65) 97332788


For 1st Timer Customer Sign Package:
Sign up 10 Treatment will entitle additional 5 free Treatment.
Sign up 06 Treatment will entitle additional 1 free Treatment.
Sign up 08 Treatment will entitle additional 2 free Treatment.
Sign up 10 Treatment will entitle additional 3 free Treatment.
Each treatment is recommended to be 5 - 8 weeks interval.
Pricing
Hand
$100 - $150
Armpit
$40
Chest
$80 - $120
Nipple
$40 - $60
Back
$80 - $120
Abdomen
$60 - $80
Bikini Line
$60
Leg
$120 - $180
Shoulder
$60
Ear & Nose
$20
Full body
(includes full leg with Bikini Line, Chest, Back, Armpit, Shoulder)
(Not includes Brazilian wax & arm)
$380 - $480
Other Parts
$60 - $100