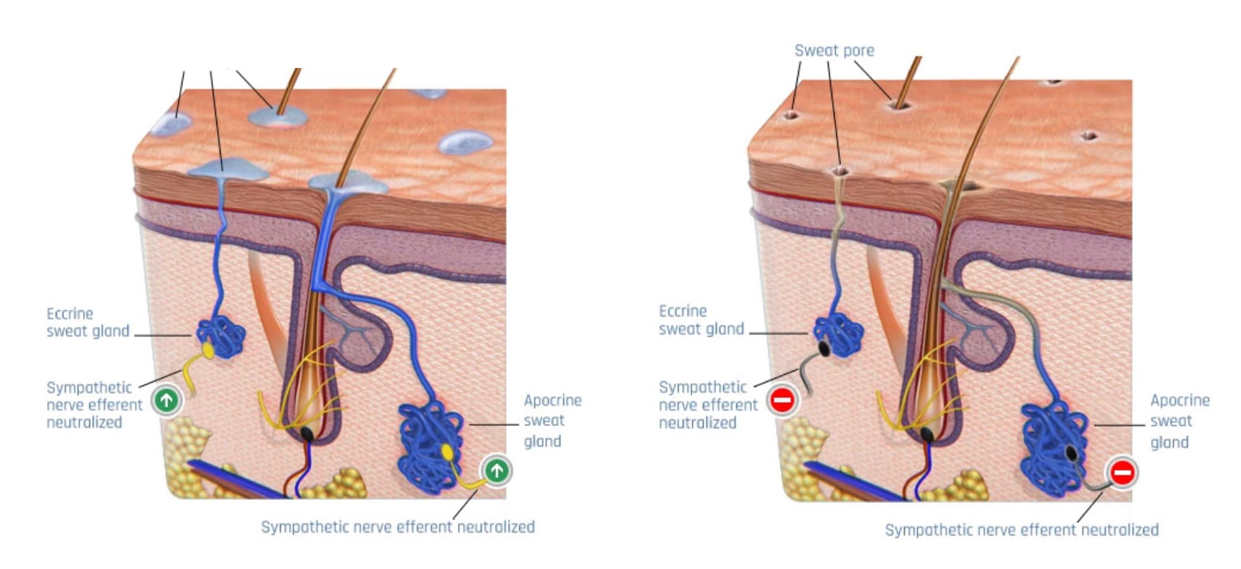 Hyperhidrosis Treatment
Sweating Underarms - Hand - Feet

Each treatment $80
Package of 10 treatments will get 2 for Free
Sweating, also known as perspiration, is a vital bodily function that helps regulate body temperature. Everyone sweats, but some sweat more than others. Sweat is most commonly triggered by hot temperatures, stress, and illness. If you're always sweating without the presence of a recognized trigger, then you may suffer from the medical condition known as hyperhidrosis.
While this condition is non-life-threatening, it can have a serious impact on an individual's occupational, physical, emotional, and social life.
Iontophoresis technology works by directing a mild current through the skin, effectively neutralizing the connection between the nerves and the sweat glands. In nearly all cases, this effectively treats excessive sweating!